Planning a Vacation in Ireland
maire
What Not to do When Planning trip to Ireland
Ireland is a great place to visit for a relaxing vacation with family or friends and though it's a small island we suggest you take part of the country rather than the full country. The longest coastal driving route in the world is the Wild Atlantic Way, along the West Coast. We suggest flying or train to Cork, hire a car and drive the coastal route. Links to other blogs throughout this piece tell of Dublin, the Ancient East, Ireland's Hidden Heartlands and Northern Ireland which is marked as Walking with Giants. 
1 Don't plan to see whole country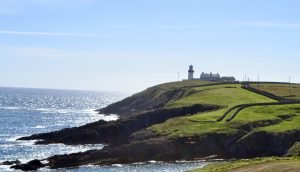 Ireland is small country but motorways are limited and the pace of driving  in Ireland on other roads is quite slow. We suggest making a list of what you want to do in Ireland – such as visiting an old family homestead, and what you would like to do such as visiting castles or ancient sites such as Newgrange, Co Meath. Make a wish list to start with and then decide on what parts of the country to visit. 
The Wild Atlantic Way is over 2,500km long and will take about 10 days to drive comfortably. We suggest taking half the route at a gentle pace, either from Cork to Clare or from Clare to Donegal and enjoying activities and meeting people along the way. This will allow you to do the trip in under a week, with a visit to Dublin or sites such as the Rock of Cashel or Kilkenny Castle which are a distance from the Atlantic coast.
2. Don't consider only Dublin Airport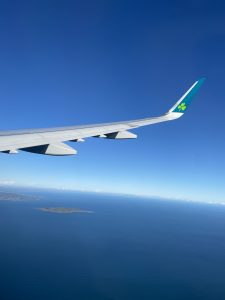 Dublin has Ireland's main airport with flights from many parts of the UK, EU, USA, and Dubai. Depending on your trip plan you may save time by flying into  Cork, Kerry, Shannon or Knock airports which have UK  and EU connections.  Donegal Airport is one of the most beautiful in the world with daily connections to Dublin and Belfast.
 There are good ferry links with the UK and mainland Europe allowing EU citizens to bring their own cars. Do note that we drive on the left in Ireland, so you have to be more careful when driving in Ireland, especially exiting roundabouts. 
3.  Don't go on a pre organised tour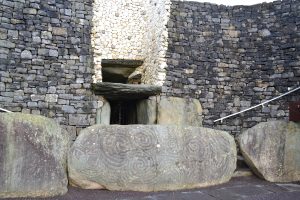 Pre-booked coach tours are a great introduction to Ireland. The coach tour may appear the cheapest way to travel but it's not the best value for a family or larger group. You do not get off the main tourist routes to those magical places and hidden gems. If you want to trace ancestors or visit a particular area then travelling independently is best. This can be via self-drive or mini-bus for a group. You can book the best value flights or ferry crossing and we can organise the trip in Ireland.
4.   Don't spend too much time in Dublin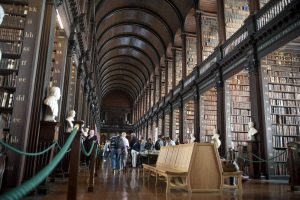 Dublin is a great  place to start a tour of Ireland, with museums, galleries, activities and heritage sites to visit, most of which can be pre-booked. We recommend 1-3 days in Dublin and accommodation can be cheaper midweek. A visit to the Book of Kells, National Gallery, Museums,  literary sites and the National Library if you wish to research family genealogy are highly recommended. Epic Museum has won the World's Best Museum award in 2020 and there are many atmospheric music venues, pubs  and restaurants. Visit Croke Park, the home of Irish sports, Glasnevin Cemetery where many famous people are buried, or take a guided bike tour of the city. 
5. 

Don't hire a car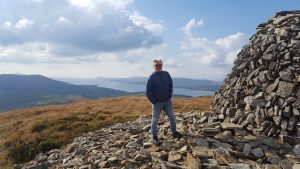 We drive on the left in Ireland, and  we recommend not hiring a car at Dublin Airport if you plan to spend a few days in the city at the start of your holiday. You won't need a car in the city centre as it's quite compact and public transport is available.  Hire your car from the centre as you plan to leave the city, or get the train to Cork, Galway or Limerick and hire your car on arrival. It will allow you to relax and train tickets are easy to pre-purchase. Details on the best drives in Ireland, including the Ring of Kerry Drive in our blogs.
6  Stick to the
 

Usual Tourism Sites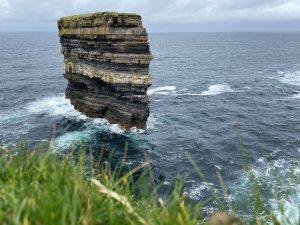 The Cliffs of Moher, Ring of Kerry and … are on most tourism routes. But there are many places as beautiful and less spoilt. If you drive the Ring of Kerry, plan the trip in a vintage car, do one of the walks in Killarney and the West Kerry Way, and make sure to drive the Ring of Skellig – only accessible by car. The Ring of Beara Drive is stunning as is the nearby Healy Pass. There are many Greenways to cycle and places for horse riding. Not all time should be spent in the car and don't forget to use the many walking guides and best beaches of the Wild Atlantic Way, which are all free to swim, walk or surf. 
7 Don't just travel around and hope for the best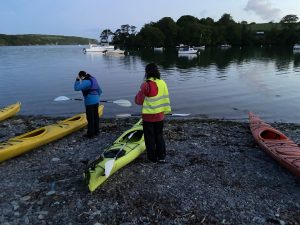 Make a list of what you want to see and do in Ireland and then plan your itinerary. You may want to see the Rock of Cashel, the Cliffs of Moher, Blarney Castle,  Killarney and Connemara. All these need booking well in advance to get the most out of them and we can make suggestions on seeing these famous places at the quieter times of the day. Decide on your budget and standard of accommodation and advise on this when booking the trip. You may want to try glamping, to visit whiskey distilleries or the best golf courses. All are possible but the costs will vary so be realistic with the budget and remember that for a group or extended family self-catering may be the cheapest way to stay in Ireland 
8. Don't stay in hotels only
Ireland has a great range of hotels in price ranges. However hotels in Dublin can be very expensive and  there is a shortage of hotels in some of the most scenic areas. There is a wide range of bed and breakfasts where the owners welcome you with a smile. Self-catering is a great option, using a house as a base for 3 or more days, especially if travelling with children, or multi-generational groups. Bookings can be organsied by ActivityDays.ie
9.  Don't leave it late to book activities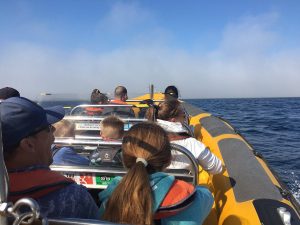 We offer a range of activities with the best local guides. In the Earth type of activity, we offer walking, horse riding cycling on greenways. The Water-based activities are boat trips, kayaking, surfing, sea safari, wild swimming and whale watching. For Sustainable trips, we offer EV car hire with cycling, horse riding and walks. In the Wind category, we offer sailing, surfing and lighthouse trips. The Island trips take you to some of those along the south and west coast and the Drive and Do category includes some of Ireland's best drives with activities each day. Let us know your choices and we can offer options, which allow you to choose the best holiday for your needs. 
10 Don't visit in high season if you have a Choice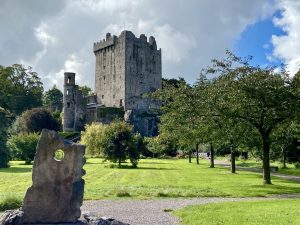 The high season for tourism in Ireland is July and August and this needs to be booked well in advance (at least 6 months). April, May, June, September and October are great months to visit Ireland and usually cheaper for accommodation and transport. The off-season (November to March) is also good for cosy pubs, restaurants easy to access, apart from the week around St Patrick's Day -17th March. Some places are closed in the offseason, especially heritage sites run by the OPW. If you want to visit Ireland on a Romantic trip there are lots of castles to visit.
11.   Is Ireland Safe To Visit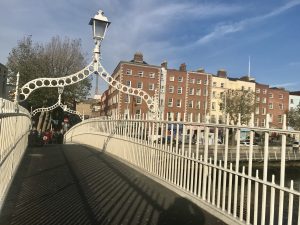 The Irish Population has embraced vaccination with over 90% of adults vaccinated and the Government is constantly updating the information on Covid entry requirements. Many businesses have Covid-19 safety certification, self-catering and glamping allows you to stay in family pods and outdoor activities are safest. Details on the latest Covid rules on Travelling to IReland, Exceptions from Testing , Passenger LOcaltor Forms, arriving from Northern Ireland and other details on the Government links 
12.   Visit Northern Ireland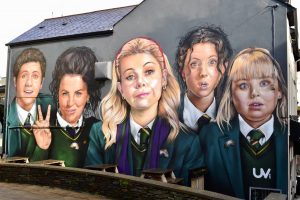 Northern Ireland has so much to offer only 2 hours by train from Dublin. Titanic Belfast, guided walks and cycling in the city and the Saturday Food Market are work visiting. A self-drive or chauffeur driven car will allow you to visit the Game of Thrones  Exhibition (opening early 2022), the Giants Causeway and many hidden gems. Don't forget the City of Derry with it's 400-year-old walls, Guild Hall, the Free Derry Murals, Peace Bridge and  filming base for the comedy series Derry Girls
13.   Don't plan the full trip yourself
You want to make the most of your trip and not miss those hidden gems and magical sites. Let a local agent such as ActivityDays.ie plan your trip for you. Let us know where you want to go, or the reason for the trip and activities you would like on our form and we can come back with a detailed plan for your trip for a small fee, which is taken from the money paid for the trip. Saves a lot of time, stress and can allow all the family to contribute to the holiday. We are Based in Blarney Ireland and know the country best, so can offer you a wide range of options to help you plan your holiday in Ireland for a small group or family. Book directly with the local experts There are a lot of old stones in Ireland and it has been difficult to choose the  Top 10 Ancient Stone Sites, so we have added a few close to one another.  There are lots of ancient Castles,  Stone Sites and walking for you in Ireland. Get planning and please contact us with requests for details of how we can ake it the best holiday every – your way in Ireland.
 To plan a holiday in Ireland contact ActivityDays.ie