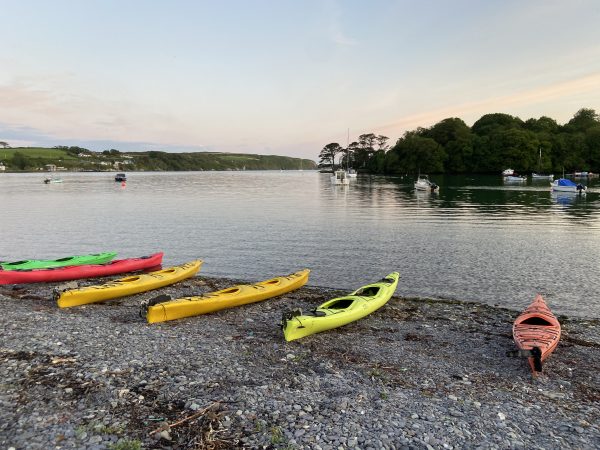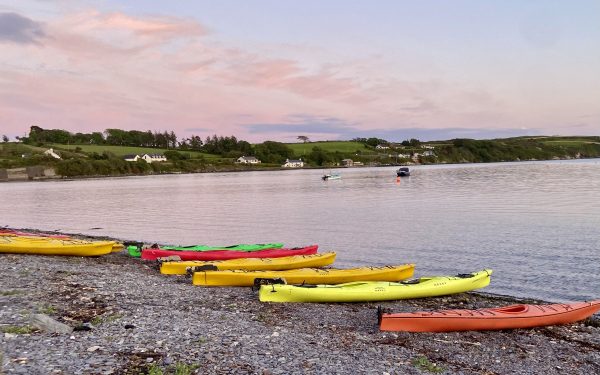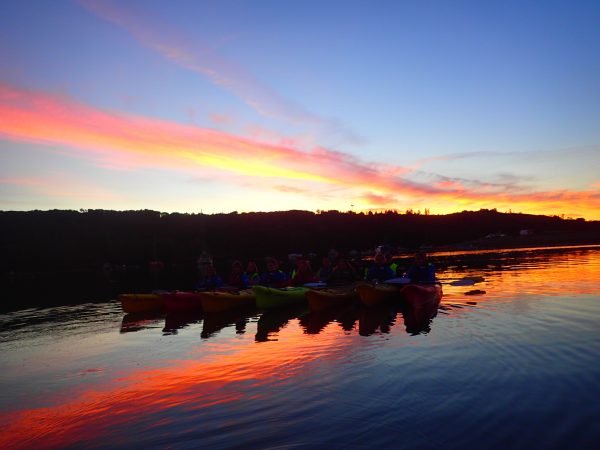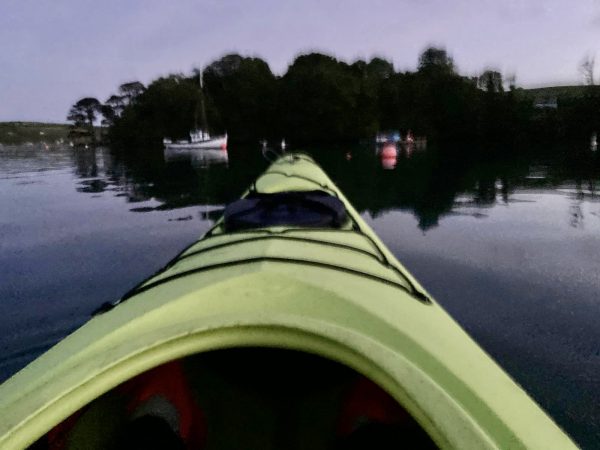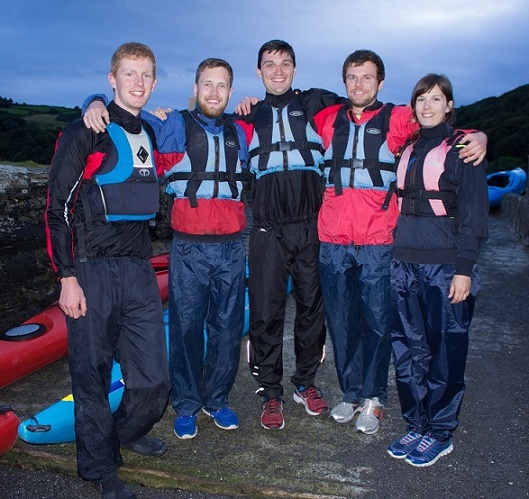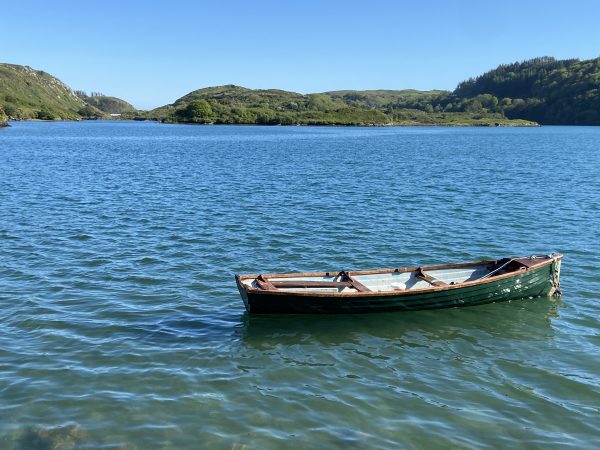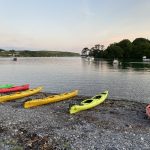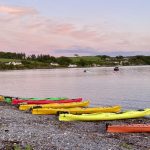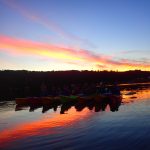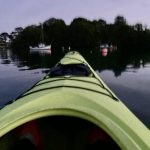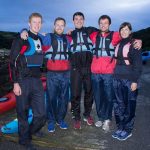 Night Kayak West Cork
Night Kayak West Cork
Guided tour at Night in West Cork is a magical sunset trip, where the water can glisten with bioluminescence. Difficult to capture with photos – just experience it. Trips last 2 hours and are booked well in advance.
TPrices from €85PP
Night  Kayak Tour , West Cork. 
A Magical experience in West Cork the guided night kayak takes place at Castlehoven Bay andLough Hyne each evening, starting at sunset. In Double kayaks take to the water, feel part of nature as you glide along in the moonlight past birds and marine life. Hear the stories of the area and you may see bioluminescence as the water sparkles.
Start time varies depending on the month of the year. Takes place from March to November. Weather dependent and can be canceled for safety reasons. Customers can cancel up to a month in advance. Weekends need to be booked months in advance due to popularity.
 Trips last 2 hours, in Double Kayaks. Cost €85pp

Provided with Kayak, paddles, trousers, jackets, and lifejackets for the trip – all safety equipment must be worn as a safety requirement.
Most trips take place in Double kayaks, but

customers on

the Kayak Safari can request a single Kayak.
The Night Kayak in West Cork is suited only to people who are 18+.
Arrive 15 mins or more before departure time as this will allow for a safety briefing and organization for the trip.

 

Requests are paid for within 24 hours of offering, to confirm.

 

Cancelation up to a month before the trip. If you do not turn up for the assigned trip, all money paid will be forfeited.

 

These trips are all weather dependent and your safety is our greatest concern. As a result of unsafe weather, trips will occasionally have to be canceled and a refund given.
Toggle content goes here, click edit button to change this text.
We Provide
Please Bring
Good To Know
Disability / Accessability
Reviews (0)
We Provide
Single or Double kayaks, paddles, lifejackets, splash coat, trousers  and expert local instructor.
Please Bring
Wear layers of clothing, with a sweatshirt, long trousers, a hat and old runners. Bring a drink and ensure your camera or camera or phone are in a waterproof case for magical photos. Take photos before trip.
Good To Know
This is an activity for adults only. We can cater for special needs – once advised at booking time.

This is a magical night-time activity on the sea or lough and not suited to children.
This guided activity needs a fitness level 3 as it is 2+ hours, West Cork and finishes about 10pm – a start and end time will be provided after booking
There is plenty of parking at the meeting point.
Wear old runners which may get wet as you enter the water.
Arrive 15 minutes early for the safety instructions so you can make the most of the trip.
This trip can be cancelled at short notice due to weather warnings. Your safety is our main concern.
If you have medication (inhaler etc) please give to the guide at the start of the trip, and collect before you leave. This activity is not suited to pregnant women, people with a heart or back condition or to anyone with an arm or leg in plaster!
Have a towel and change of  clothes in the car in case you get wet or cold. We don't recommend wearing wetsuits as they can cause the skin to chaff.
If the center you asked for is full  we reserve the right to move to another centre in West Cork. If this does not suit  you we will provide a refund.
Cancellation Policy – This tour can be booked and refunded up to 5 days before the tour starts, but as it in high demand we recommend booking at least 6 weeks in advance and longer in the summer months. Cancellation up to 30 days before the trip.  Money will be refunded to paying card, apart from a €5 booking deposit per person booked.
At Activity Days, our priority is your safety, well being and enjoyment of this activity. Please note the following;
It is your responsibility to bring adequate clothing, footwear and equipment where specified. Please note that the guide may refuse participation in the activity if you fail to do so and your activity fee will not be refunded.
It is your responsibility to ensure that you meet the fitness criteria prescribed for this activity. Please note that the guide may refuse participation in the activity on this basis and your activity fee will not be refunded.
Please note that we and our guides reserve the right to refuse participation in the activity if you are intoxicated, if refuse to comply with the instructions of the guide, if there is a risk to your safety or the safety of others for any reason, or are deemed unfit or unable to participate (in the reasonable opinion of Activity Days or the Guide). In this event, your fee will not be refunded.
Please refer to our terms and conditions of sale for more information.
Disability / Accessability