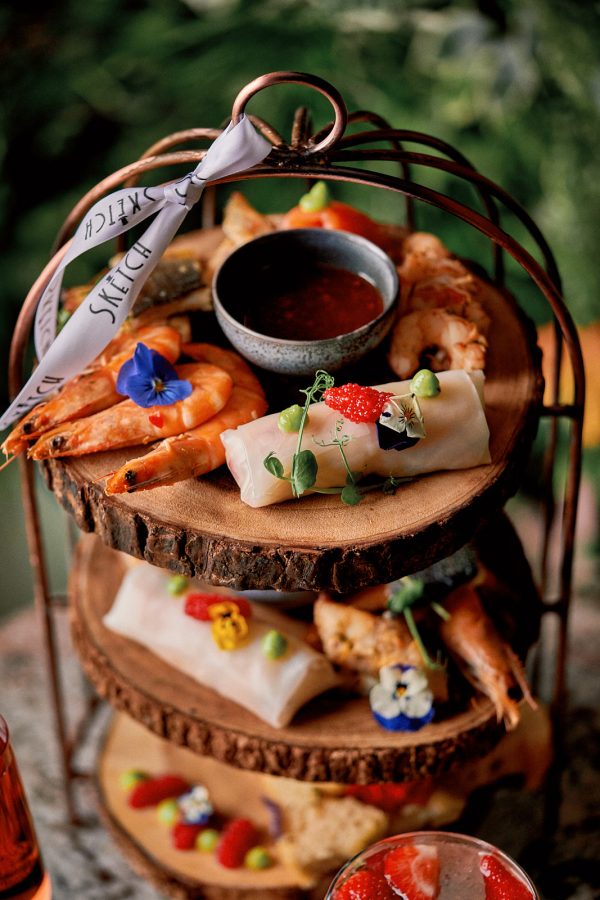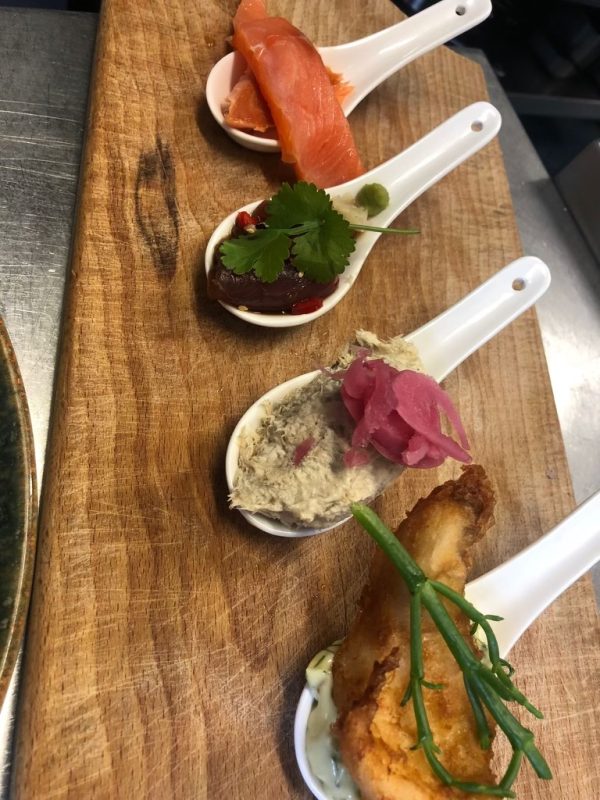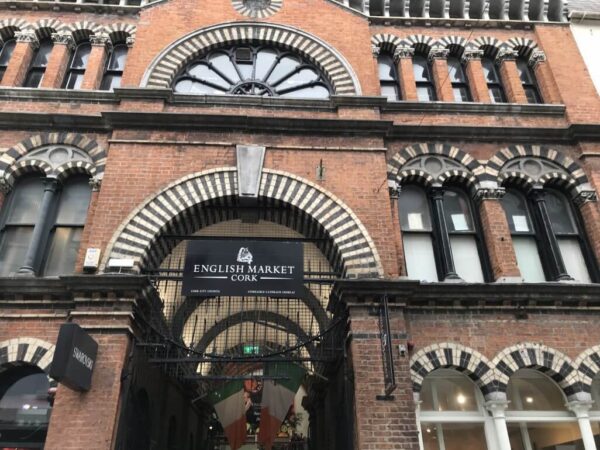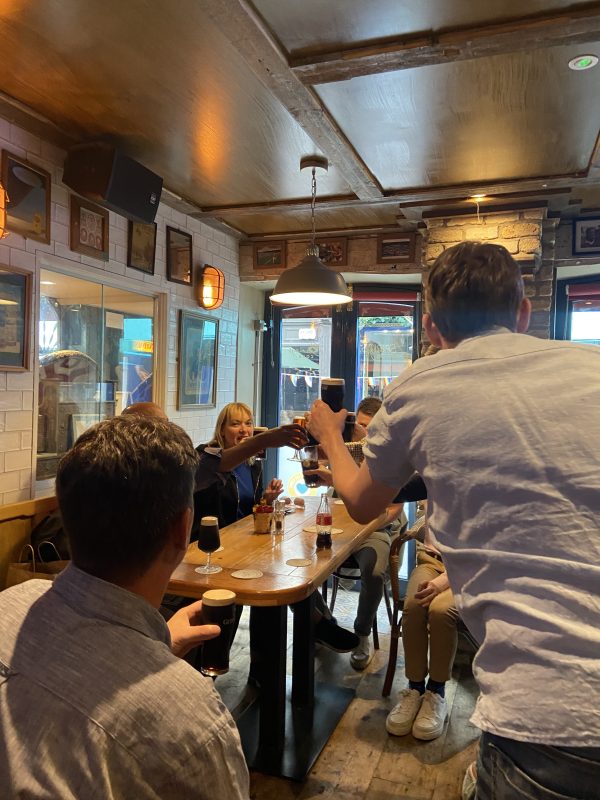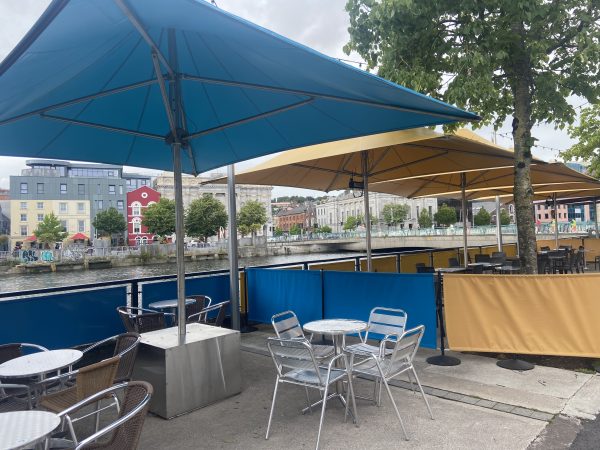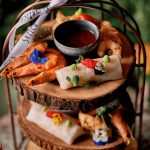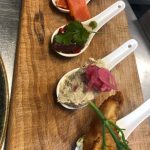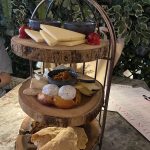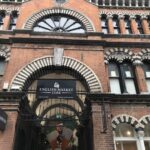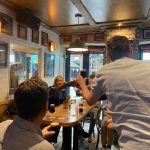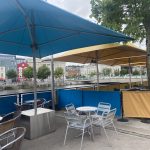 TASTE OF CORK TAPAS EXPERIENCE
As part of Cork on a Fork take a guided walking tour through Cork's vibrant new outdoor dining areas on a Tapas Trail exploring the foods and drinks of the area. Enjoy samples at restaurants serving Cork on a Plate, a Birdcage Charcuterie or  Cheese of Cork as well as the drinks of Cork. Vegetarian and special diets are catered for, but requirements need to be stated at booking time.  Over the 3.5 -hour tour, you will have 3 food and 3 drink stops, starting at 16.00 pm.
This package includes a tour of the English Market. There will be 3+ tastings, 3 drinks along the way, and more if you choose to purchase separately. This tour needs a minimum of 6 people to operate and needs to be booked in advance. Public Tapas Experience trails take place on the first Thursday of each month starting at 4.00 pm or by arrangement for groups.
Prices from €75PP €70PP
Explore the streets of Cork's outdoor dining area, sampling the foods of the English Market and the drinks of  Cork. Hear the stories of the artisan producers and growers of Cork as you taste their foods. Discover the history of Food in the city as you walk the streets of the city. Visit restaurants, hotels, and pubs, as well as the English Market tasting the fish, meats, and cheese of Cork with 3 food and 3 drinks, stops in the 3.5 -hour tour which starts at 16.00 in Cork city center. Vegetarian platters for 2 people can be pre-ordered.
Things To Do
Price / Group Size
We Provide
Please Bring
Good To Know
Disability / Accessability
Reviews (0)
Things To Do
Price / Group Size
Tour Times
Thursday 4pm to 7.30pm for pubic tour. Private tour by arrangement
Departure & Return
Meet Cork city at 4pm on Thursday evening for a 3 hour stroll of tapas tasting and drinking.
Price
€75 per person
Min 4 Max 20. The public tours need a minimum of 4 people to run. We will confirm tour is running 24 hours before departure.
GROUP SIZE
For 20+ people – please inquire and more than one guide can be organized.
We Provide
Guide who will take you around the city centre on a tasting trail with a difference.
Please Bring
Swimwear and towel, old runners and a change of clothes. A snack and drink for after your kayak trip as well as a camera – the guide to take photographs of you. Any medication to be handed to the guide before the Family Fun kayak and collected at the end of the trip.
Good To Know
The Tour Starts in Cork city's Patrick Street Pub at 3.30pm on Thursday's or by arrangement and finishing at 7 pm in another city pub. In between we visit the English Market for tastings, and tapas at different restaurants along our route.
The tour has 5 stops with drinks or food at each stop. There is a food tasing in the English Market as part of the tour. We cannot provide for any special dietary needs as it is a group booking. You choose what you eat and drink.
The tour is for a group of 6+ people.
There is no discount for people who do not drink alcohol, but minerals and soft drinks are provided for non-drinkers. The food is the main focus of this tour.
This tour is for people aged 18+ and not suited to younger people.
Fitness Level 2 for this tour due to some walking and steps on city streets, please advise if one of your group is in a wheelchair or has mobility difficulty.
Cancellation Policy – this tour can be booked and refunded up to 5 days before the tour starts. Money will be refunded to the paying card, apart from a €5 booking deposit per person booked.
At Activity Days, our priority is your safety, well being and enjoyment of this activity. Please note the following;
It is your responsibility to bring adequate clothing, footwear and equipment where specified. Please note that the guide may refuse participation in the activity if you fail to do so and your activity fee will not be refunded.
It is your responsibility to ensure that you meet the fitness criteria prescribed for this activity. Please note that the guide may refuse participation in the activity on this basis and your activity fee will not be refunded.
Please note that we and our guides reserve the right to refuse participation in the activity if you are intoxicated, if refuse to comply with the instructions of the guide, if there is a risk to your safety or the safety of others for any reason, or are deemed unfit or unable to participate (in the reasonable opinion of Activity Days or the Guide). In this event, your fee will not be refunded.
Please refer to our terms and conditions of sale for more information.
Disability / Accessability