Fact Sheet Ireland
maire
 Fact Sheet on  Vital Statistics 2021
1. Area.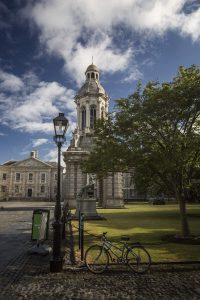 The island of Ireland is 84,421 sq km,
The Republic of Ireland is 70,280 sq km,
The Republic is 486km long and 275km wide.
2  Capital of Ireland
Dublin is Ireland's capital.
3.   Other Main Cities
Cork in the south is the second city,
Limerick in the south-west is third,
Galway in the west is fourth,
Waterford in the south is fifth.
4.  Northern Ireland Cities.     
Belfast is the largest city,
Derry is the second city,
Coleraine is the third city.
5.   Main Airports
Dublin Airport  (DUB)- European and Transatlantic Flights, long haul flights from  – 10km from Dublin City by bus (Public and Aircoach)
Shannon (SNN) European and limited Transatlantic Flights  …. Km from Limerick city and …from Ennis.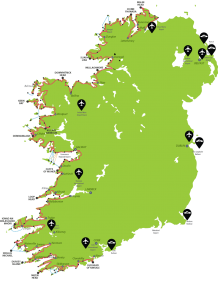 Cork Airport (ORK) European flights.
Kerry Airport (KIR) – European flights
Knock Airport (NOC) –
Donegal Airport (CFN) –  Connecting flights from Dublin only
Aran Islands – connecting flight from Galway Airport.
6.  Ferry Access
Dublin is connected with Holyhead in Wales and Liverpool in England and Cherbourg in France,
Rosslare in Wexford is connected with Pembroke and Fishguard in Wales, with Cherbourg and Roscoff in France and with Bilbao in Spain.
Cork is connected with Roscoff in France,
Belfast (NI) is connected with Liverpool  in England and Cairnryan in Scotland
Larne (NI) is connected with Cairnryan in Scotland.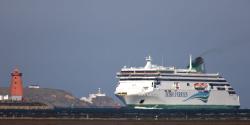 7.  Population of Ireland
4.98m (Estimated).
8.  Languages of Ireland
English is the main spoken language,
 Irish/Gaelic is the official first language – spoken in the Gaeltacht areas and by about 27% of the population.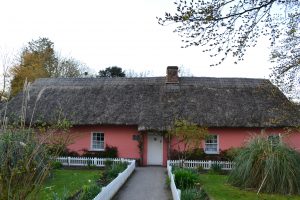 9.  Ireland Time Zone
GMT – same as the UK
10.   Voltage
220 v, AC, 50Hz
11.Money in Ireland
The Euro is Ireland's currency and cash can be accessed from cash machines (ATMs).
Banks will accept foreign currency only if it is lodged in a bank account.
Card payment is accepted in most businesses, apart from some small businesses.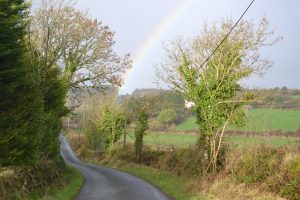 12.  Wifi 
Broadband coverage varies around the country and is weakest in more remote areas.
13.  Tourist Information
Tourism Ireland is the agency providing information on visiting Ireland from overseas.
14.  Failte Ireland.              
Failte Ireland is the agency providing tourism information within Ireland and they have developed.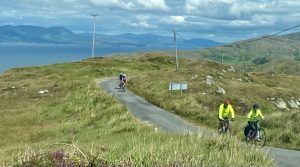 15. Getting Around Ireland
Rail – The rail network radiates outward from Dublin to the larger centres. It can be difficult to travel directly between other cities and towns.
Bus – most of the larger cities and towns are well served by buses, both public and private. An express service links Cork, Limerick, Shannon Airport, Galway, Sligo and Letterkenny. Services to smaller towns are more limited.
16.  Car Hire.                      
A number of companies, including the major international operators, provide car hire services in the major cities and towns.
Contact ActivityDays
Ireland to help plan your holiday to Dublin, Cork and along the Wild Atlantic Way.